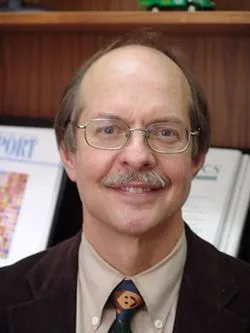 Dr. Rostek is board certified in Pediatrics by the American Board of Pediatrics and is a Fellow of the American Academy of Pediatrics.
He completed a pediatric residency at the Children's Hospital of San Francisco (California Pacific Medical Center) where he was Chief Resident in Pediatrics.
After his residency, Dr. Rostek completed a fellowship in Maternal and Child Health at the School of Public Health, University of California, Berkeley.
Dr. Rostek is a graduate of the Des Moines University, College of Osteopathic Medicine, Des Moines, Iowa. Prior to his pediatric training, he completed a rotating internship at Flint Osteopathic Hospital, Flint, Michigan.
He is a Clinical Professor of Pediatrics at the University of California, San Francisco School of Medicine and an Adjunct Professor of Pediatrics at the Touro University College of Osteopathic Medicine, Mare Island, California. In addition to his private practice, Dr. Rostek has taught pediatric residents from the California Pacific Medical Center and teaches medical students from the aforementioned institutions.
Dr. Rostek has been rated by his peer physicians as one of the best pediatricians in San Francisco as published by San Francisco Magazine and is listed in the Guide to American's Top Pediatricians published by the Consumer's Research Council of America. He is included in the Best Doctors in America list and received a Bay Area Top Doctor Award from the NBC Bay Area Doctors Improving Healthcare organization. He has been a recipient of multiple Patient's Choice Awards.
Dr. Rostek enjoys spending time with his wife, Valerie and his three children, Julian, Emily, and Hayley. He is an avid runner, skier, and music enthusiast.