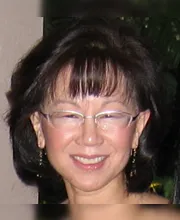 Dr. Diana Tang has been a practicing Pediatrician in San Francisco since 1992, her native hometown.
Dr. Tang attended Albert Einstein College of Medicine and completed her residency training at Oakland Children's Hospital.
Prior to becoming a physician, Dr. Tang practiced as an Occupational Therapist at the Children's Hospital of San Francisco in their Rehabilitation Program. Eventually, at this same hospital, Dr. Tang became the Director of the Child Learning and Development Program.
Dr. Tang served as a Board member on two community organizations: Support For Families of Children With Disabilities and the U.S. China Education Foundation.
Dr. Tang has also worked with Native American Indian communities with a focus on improving access to healthy nutrition.
Dr. Tang was born and raised in San Francisco. Dr. Tang is one of six children, grew up to have two of her own children and today is a grandmother, aunt and great aunt to many.
Dr. Tang resides in San Francisco with her husband Tom and with many family nearby …. her son, daughter, grandkids and many nieces and nephews. Loves everything about family life, cherishes her friendships, dabbles in Korean and Japanese drama watching and is ecstatic about anything related to food!!