Once your child is born it's amazing just how quickly they grow and develop. It seems like you blink and suddenly they are talking and walking. During these important milestones it's also important to have a pediatrician that you turn to regularly to make sure that these developmental milestones are being met and that your child is healthy. After all, if there are any problems you want to find out as soon as possible when early medical interventions can make all the difference.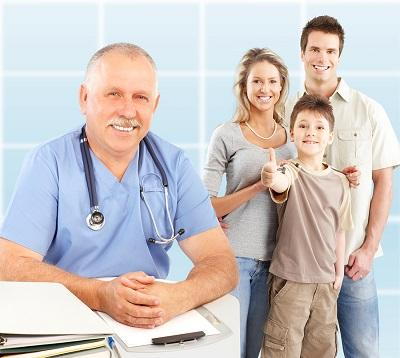 From the moment your child is born until 2 years old, your pediatrician will most likely want to see them every six months for wellness check ups. After your child turns 2 years old you should still bring them in once a year for a routine physical exam and preventive care. Along with checking your child's vital signs and monitoring their height and weight your pediatrician will also check hearing, eyesight, respiration, cardiac activity and reflexes.
A physical exam will check all systems of your child's body to make sure that everything is functioning properly. If your child's doctor does detect a problem it can be treated immediately. Along with a physical exam your child will also undergo any additional screenings and vaccinations that are necessary for maintaining optimal health.
Furthermore, your pediatrician can also recommend workout routines and appropriate physical activity for your child based on their current health and lifestyle, as well as recommendations on diet, sleeping habits and even their emotional and behavioral health. Even if a pediatrician won't be able to fully treat all conditions they can still refer your child to a specialist who will be able to handle a specific health problem or injury.
Once a child is old enough to go to school it's also important that parents schedule their child's sports physical so that they can participate in physical activity and school sports. An annual sports physical can detect past injuries and other problems that could affect your child's ability to participate in certain activities.
These physical exams are often mandatory before a child can play school sports; however, even if it isn't mandatory you should still bring your child in once a year for a comprehensive sports physical to make sure that they are healthy enough for certain physical activity.
Make sure your child is seeing their pediatrician regularly for care, not just when they are sick but also to ward away infections and other health problems. Schedule your child's next physical exam today.